Hello again! Here we are in mid-February already and I'm getting that all too familiar feeling of the year speeding up – January just drags and drags, then you hit February, you start sowing a few seeds and suddenly you look up and it's spring already and half your jobs are still on the must-do list.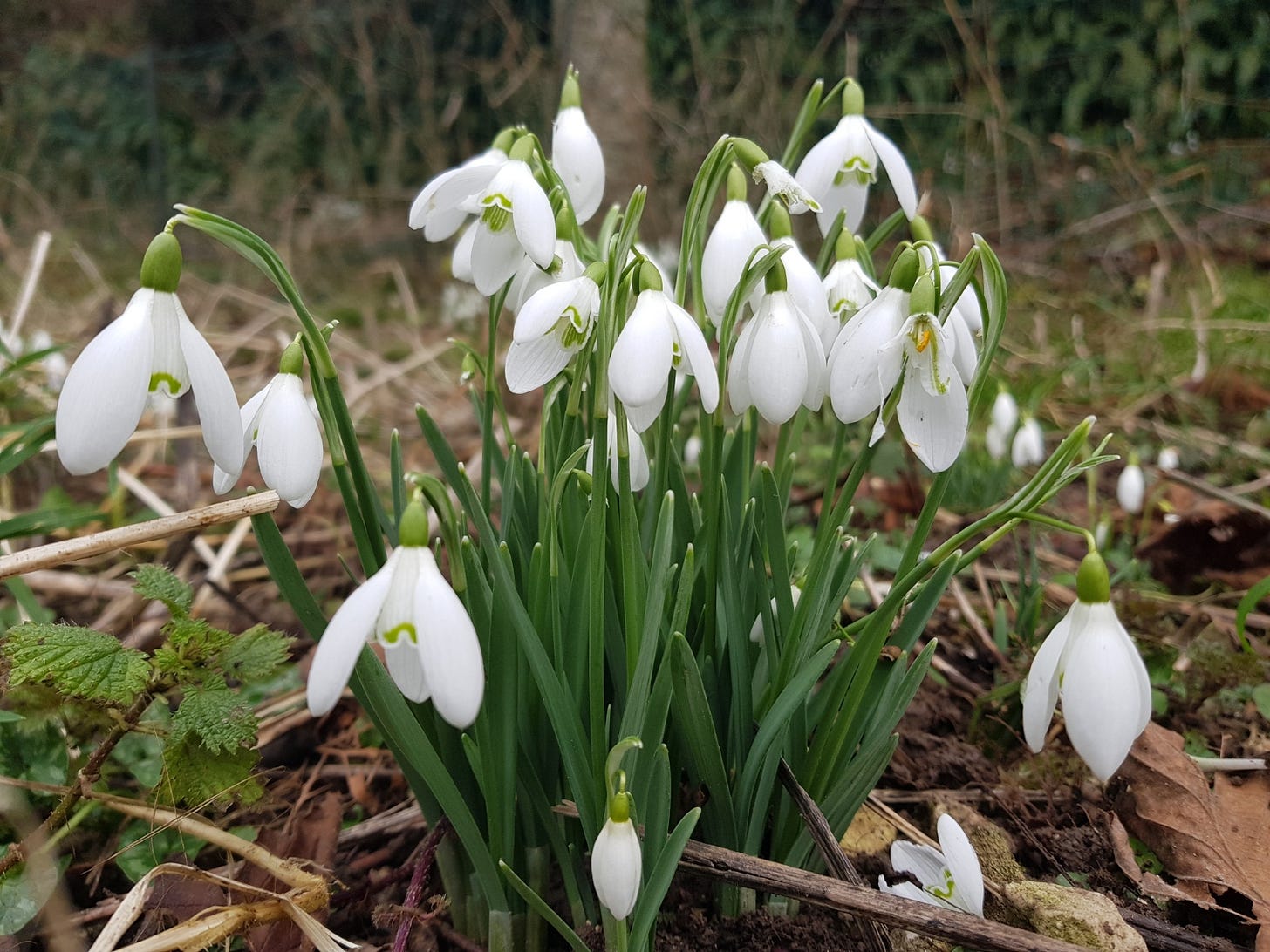 I heard the first buzz of a foraging bee this morning while I was out cutting back the hedgerows. Bees are not just for summer, and some rise earlier than others, taking advantage of the snowdrops opening everywhere now in little avalanches tumbling down the hedgerow banks.
I didn't get a proper look at this one so it's hard to say what it might have been: it didn't sound quite heavy enough for a bumblebee, and it's a little early for most anyway (bar buff-tailed bumblebee which can emerge as soon as February). I'm thinking maybe a solitary mining bee – we have lots of hazel catkins out and plenty of willow here, being Somerset, so they've got all their favourite things in my garden.
Continue reading at Greenery