What a difference a week makes! We have swung from apocalyptic levels of rain which have seen the rivers flanking the nearby Somerset Levels rise and rise till they once again join across the fields into an inland sea: to bitter, biting cold which has frozen the lanes into skating rinks and welded my poor confused plants into icy paralysis.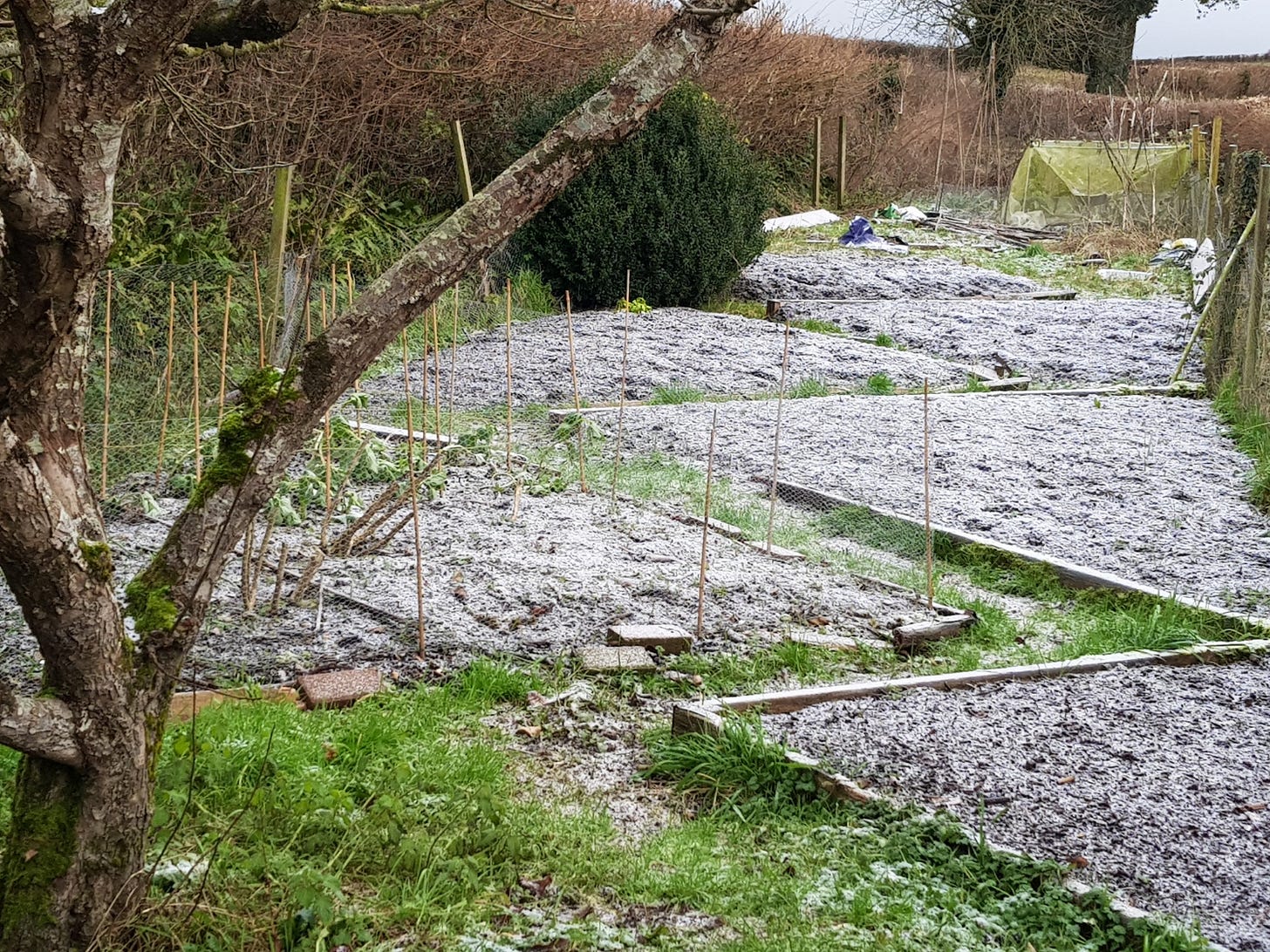 We've even had a light dusting of snow: the first here for several years.
There is little a gardener can do but wait out conditions like these. We talk a lot about heat when discussing climate change: but extremes of winter weather are just as hard to handle.
But hang on a minute… there are reasons to be cheerful! Find out what they are and read on at Greenery.