While I'm plotting out my growing year, I'm also doing a bit of a stock take. Like most gardeners I have a huge stash of old seed packets – some unopened, others half-finished, all in a bit of a mess after the hurly-burly of last season.
So I've pulled out my trusty seed storage boxes for a ruthless edit of the contents.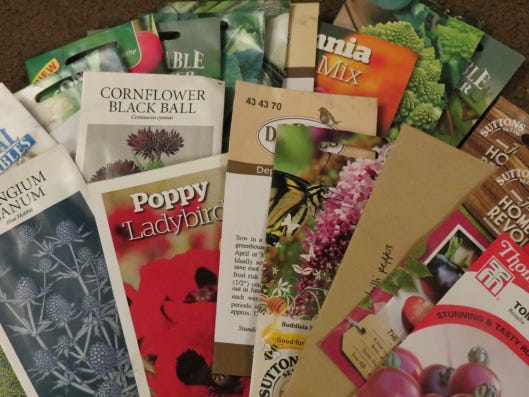 Here's the checklist I run through:
1: What's the sow-by date?
This is the printed date on the bottom of the packet: if there isn't a specific sow-by date, assume two to three years from the date you bought the seeds. I often write the date I acquired the seeds on the packet myself if it's not there already.
Get rid of any seeds which are past their sow-by date. You can keep tomatoes a little longer – I've germinated tomato seeds after over eight years in storage before. If they're umbellifers though (that's parsley, carrots, parsnips and relations) always sow fresh as they deteriorate very quickly in storage.
Read on at sallynex.substack.com